For the average inhabitant, absolutely not fond of cars, HEMI is no more than four symbols of the Latin alphabet. However, real fans of wheeled vehicles definitely know that this is the name, which have already become legendary, American engines developed and used by Chrysler. These huge fuel converters in torque have always been associated with strength, power and speed. And that's what we're going to talk about today…
The name HEMI comes from the English-language hemispherical, which loosely translates as "hemispherical". This is what Chrysler calls its powerful engines with similar combustion chamber shapes, which first appeared more than half a century ago. This design has resulted in a significant increase in power compared to the then existing units (cylinders with a flat surface of the vault of the combustion chamber). The new shape of the chamber made it possible to place the inlet and outlet valve in different planes directly above the piston, which made it possible to increase the valve itself.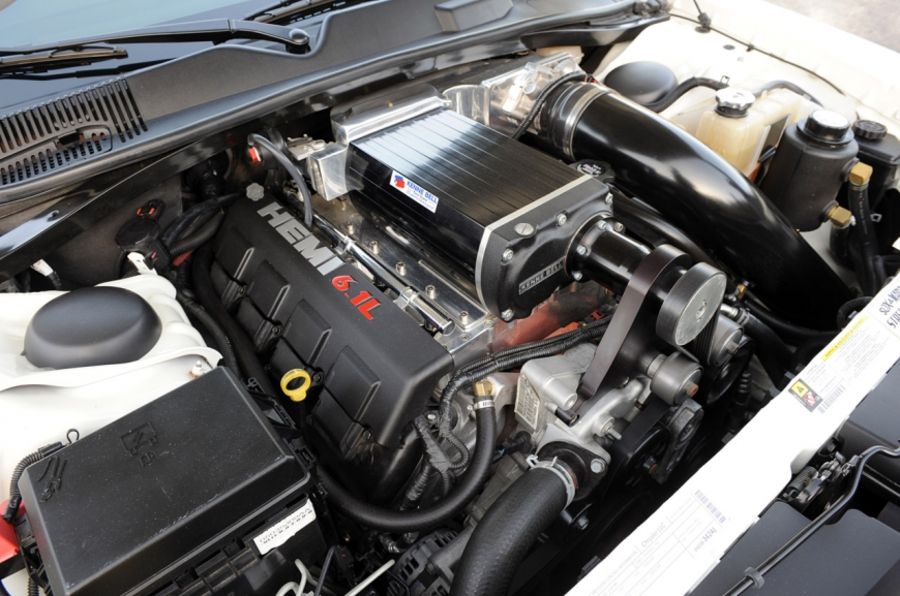 As a result, the combustion process was improved and the output power was increased. There were also disadvantages. More complex design of the head made the process of motor production expensive. In addition, such an engine had a considerable weight and high fuel consumption.
It is no secret that many automobile technologies "flew" to us from the air, in the literal sense of the word. In fact, all advanced developments of that time were first of all aimed at defense complex, the global part of which was military aviation. The Hemi engine is no exception here.
Chrysler first developed this type of engine during the Second World War for the Republic P-47 Thunderbolt fighter. This engine (model XIV-2220) was a 16-cylinder giant with inverted V-shaped cylinders. It developed a solid 2500 hp. This engine was to be installed on an upgraded version of the aircraft, which at that time was equipped with a Pratt & Whitney unit, rated at 2300 hp. (top speed – 439 mph at 15,000 feet).
During the test, Chrysler's V16-engined fighter broke the 500 mph milestone, which was more than a record for an aircraft with an internal combustion engine. However, the war was over and the engine never went into mass production. But the experience of building such units was fundamental to the company.
It is hard to say about the first serial application of engines with hemispherical combustion chamber on cars.
Chrysler proudly attributes this credit to itself, but in fact it is not so. According to one version, this 6-cylinder engine was first developed by a group of designers under the leadership of Harry Westlake in 1948 specifically for Jaguar (many other European brands with similar engines are also known).
And only a few years later, in 1951, using aviation experience, Chrysler introduced such units under the hoods of its models. The first was an 8-cylinder V-shaped 5.4-liter engine that develops 180 hp (its volume when converted from metric to American units was 331 cubic inches, hence the later name 331 HEMI). It was technical and historical breakthrough for motorists of the New World, whereas early versions of the motor even did not have HEMI symbolism in the name, though practically each division of the company had an engine with a head of such design in its equipment.
So directly for cars with emblem Chrysler or Imperial on a radiator grill it was called FirePower, for cars DeSoto – FireDome, Dodge had less powerful version known as RedRam, and only Plymouth had no engine with hemispherical combustion chambers (the situation was corrected only with the beginning of 60th years of XX century). Thus, the HEMI engines produced by Chrysler between 1951 and 1958 were considered to be first generation engines.
As usual, all new-fashioned automobile technologies passed global tests as a result of various racing series. And HEMI has not passed this fate. The famous American racing driver and car designer Briggs Cunningham (who lived in 1907-2003) immediately noticed a new engine from Chrysler.
He used it in construction of his next racing car Cunningham C5-R in 1953. The team of the same name in this car took an honorable third place in the 24-hour Le Mans race. This was the start of the sporting career of engines with semi-spherical combustion chamber. Briggs Cunningham gave up this engine in 1959, when Chrysler began using a wedge-shaped combustion chamber engine for its production cars.
Hemispherical combustion chambers did not appear again until 1964, when Chrysler officially registered the HEMI brand for the first time.
The new engine had a volume of about 7.0 liters and developed 425 hp, but the "civilian" people did not find it very popular, sold up to 11 000 cars with such engines. This is explained by the high cost and whimsicality of the unit itself. Of course, it accelerated the car up to 100 km/h for a phenomenal 5-6 seconds (depending on the model), but spent about 30-40 l/100 km. But thanks to racing cars, HEMI quickly became known almost all over America.
For its impressive overall size, the 426 was affectionately nicknamed "elephant engine" and was the largest engine used at that time in NASCAR. By the way, the first 426 at Hemi of this period was presented in these races. It was installed on the Plymouth Belvedere in 1964, in order to catch up with its main competitors. After all, a few years earlier, the rival company Chevrolet achieved significant success in this popular racing series, largely due to its 6.7-liter (409 cubic inches) V-shaped 8-cylinder engine.
It was subsequently replaced by a 7.0-liter (427 cubic inches) unit in 1963, and the Chevrolet 427 Mystery Motor made the team even stronger in the leadership title (NASCAR Racing Association limited the engine to 427 cubic inches). That's why Chrysler had to take decisive steps to keep its main customers alive. After all, as statistics showed, the more popular were the factory teams in various racing competitions, the faster their civilian sales grew.
There was even a saying among car manufacturers – Win on Sunday, sell on Monday, which meant "Won on Sunday, sold on Monday". Thus, in 1964, Chrysler with its advanced engine achieved great success. So in that year's Daytona 500 race, the first three places were taken by cars with 426 HEMI engines. In addition, prizes were also awarded in another popular NHRA competition – drag racing.
The mass-produced engine had slight differences from the racing version. The so-called Street HEMI developed 425 hp and contained two carburettors in the power system. Engines based on 426 HEMI (produced for customers in 1965-1971), now belong to the second generation of units with hemispherical combustion chamber, by the way, a large number of spare parts for them are produced to this day, as they are still quite popular. For example, let's give the most common cars with such engines, which often nowadays have a second life. These are Satellite (1966-1971), Dodge Charger (1966-1971), Plymouth Barracuda (1968, 1970-1971), Dodge Challenger (1970-1971) and others.
Nowadays, in the 21st century, Chrysler has reintroduced engines with hemispherical combustion chambers. In fact, they differ significantly from the engines of the 50s and 70s, with a system of phase change of gas distribution and selective shutdown of cylinders. However, they have not only preserved those legendary racing technologies that allow you to achieve power and speed, but also developed them radically.
The first such modern engine was the 5.7-liter (345 cubic inches) HEMI for the 2003 Dodge Ram. It develops 345 hp and 508 N-m of torque. This V-shaped 8-cylinder engine can also be found under the hood of Chrysler 300C, Dodge Magnum, Dodge Durango, Jeep Grand Cherokee. This engine made it to the top ten in Ward's 10 Best Engines competition, produced between 2003 and 2007.
Concern DaimlerChrysler announced a reduction in production of V8 engines of Hemi family. This step is due to a fall in demand for cars equipped with such engines, due to rising fuel prices.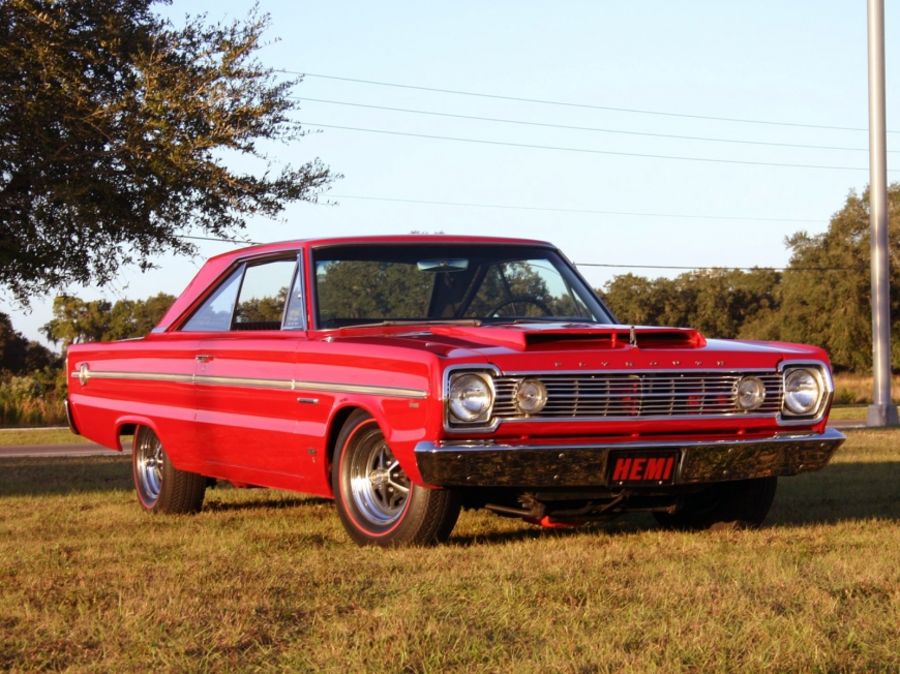 The Hemi engine range includes a 5.7-liter engine and a 6.1-liter engine for SRT-8 series models. Recently, their production at the factory in Mexico has been reduced from 1600 to 1300 engines per day. Customers are increasingly opting for much more fuel-efficient vehicles for heavy pickups and V8s under the hood.
However, the management of DaimlerChrysler does not lose hope: 40 percent of sold Chrysler 300C, Dodge Charger and Dodge Magnum are equipped with the legendary Hemi. But there is another explanation for this: with other engines, the dynamics of these models will clearly not match their status.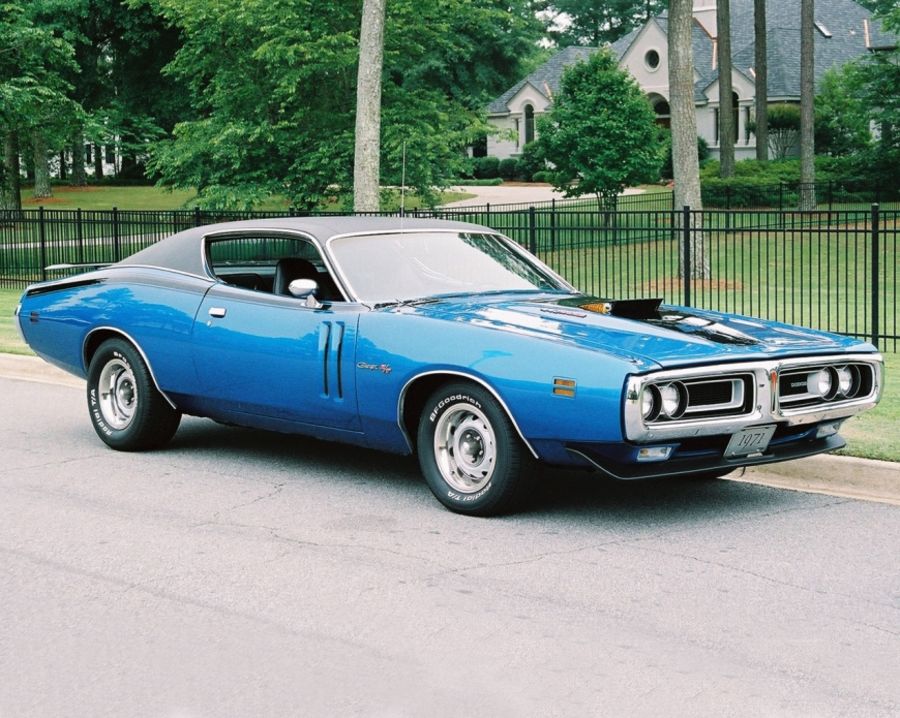 DaimlerChrysler intends to continue using the image of Hemi engines. Nevertheless, according to forecasts, next year 495 thousand of such engines will be produced against 516 thousand this year.